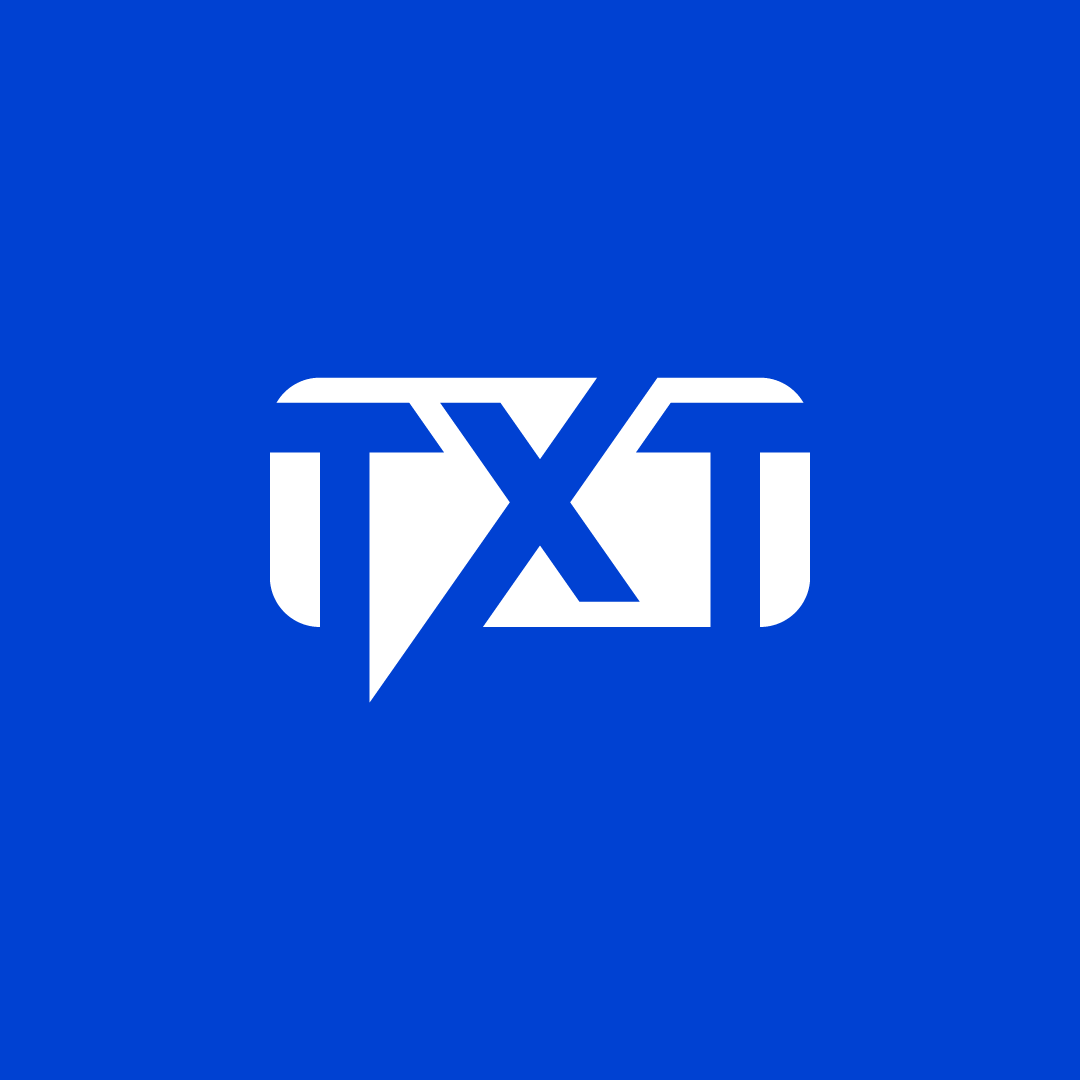 "TXT" LOGO DESIGN
I created this logo in response to one of LogoCore's design challenges. TXT is an application designed as a secure and easy-to-use platform for internal business communication.
The icon takes the shape of a recognizable symbol for messaging, with the letters "TXT" built to fit perfectly within this shape while also being sharp and unique to this design.
The color blue was chosen not only due to its recognizability from iMessage, but also because it conveys a sense of professionalism, security, and trust, all of which are incredibly valuable for an app such as this.